On Saturday, me, Julio Velandia (my climbing partner), and Jason Porter climbed the North Face Coulior of Thar. It is an excellent line, and I don't think it gets anywhere near the attention it deserves.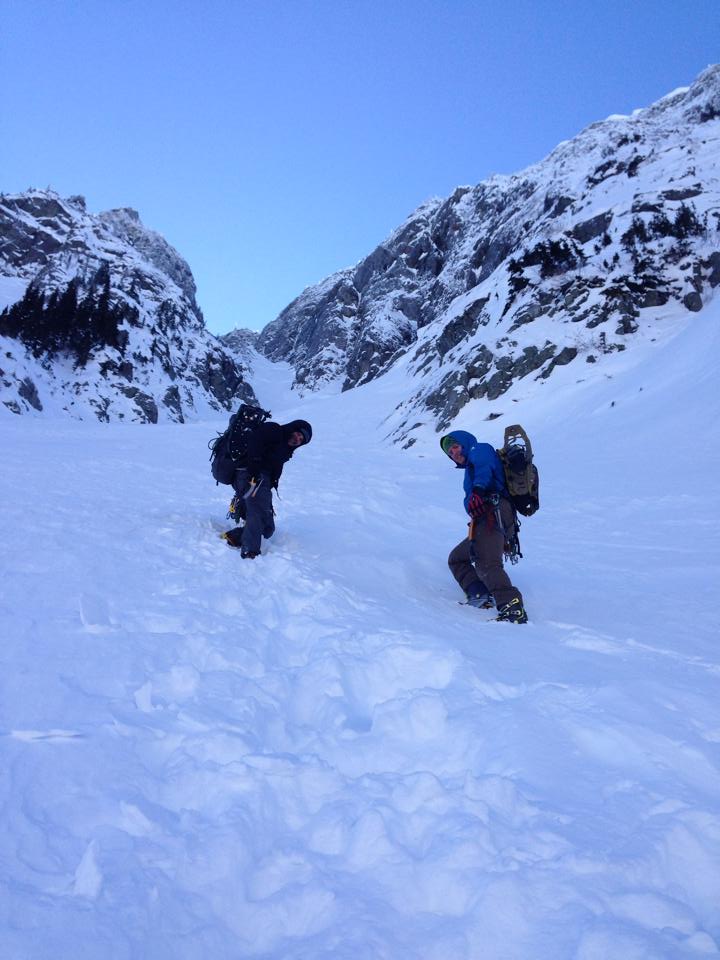 The climb starts up a very obvious gully from the far end of Falls Lake. The start is not particularly difficult. Somewhere between 35° and 45° snow. As you climb higher the slope gradually steepens and leads to a fork. Other trip reports I've seen have gone to the left. We took the right which goes somewhat steeper (maybe 55°). It contained a rather surprising moat and even a little grade 2 ice at one point. We simulclimbed about 150 meters, and topped out in glorious sunlight.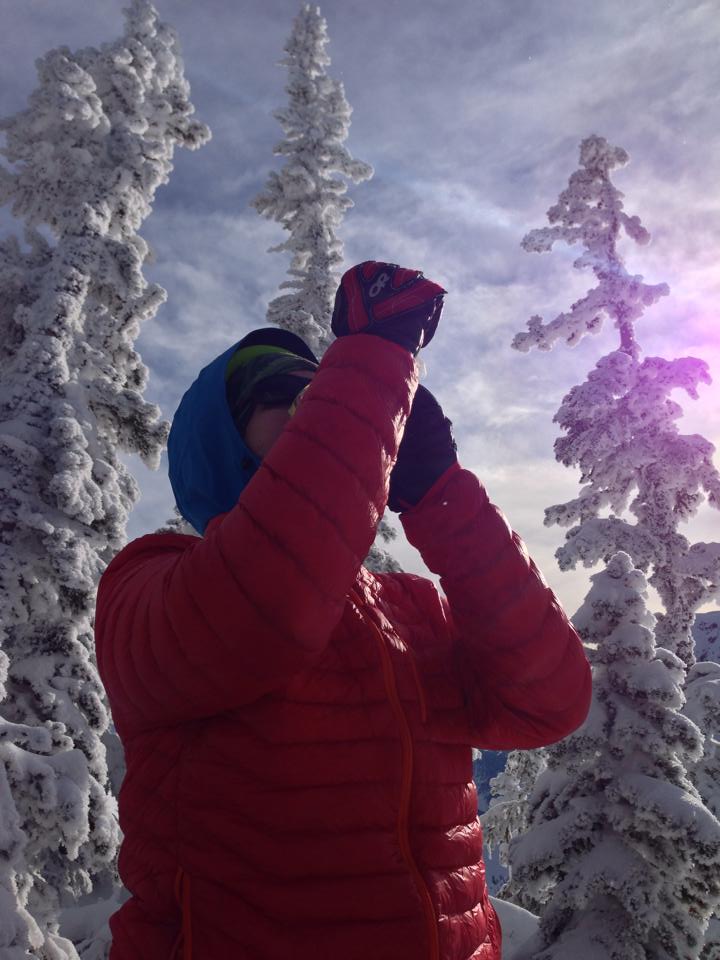 It's not too often when the weather on the coast here is as miserable enough to make you want plastic boots. Yesterday was one of those days. I think it was about -20 degrees. A friend of mine reported -25 down by the highway that evening. Keeping warm was quite difficult and fortunately we never had to stop for more than about 10-15 minutes, even at belays. Still, Julio suffered from a bit of frostnip on his toes, partly due to having his laces too tight.
Someone else has suggested a grade of AD. I'd probably suggest AD-.