For the life of me, I can't remember how I got roped into this trip, but somehow I did. Mauro and I hauled our skis, and Jason his split-board up the "luxurious" trail that makes its way to Wedgemount Lake. John and Lauren, being much wiser, travelled on foot.
Around lunch time we arrived at the lake and found a cute little mouse in the cabin there. We thought the mouse might not appreciate 5 smelly guys crowding into his home for the evening, and there was plenty of day left, so we decided to continue and camp at the base of the glacier instead.
Early the next morning we set out and hiked up to the base of the arête. The snow was crusty, firm on the outside, but softer underneath. It would be a nightmare to protect, but it seemed to hold us well enough,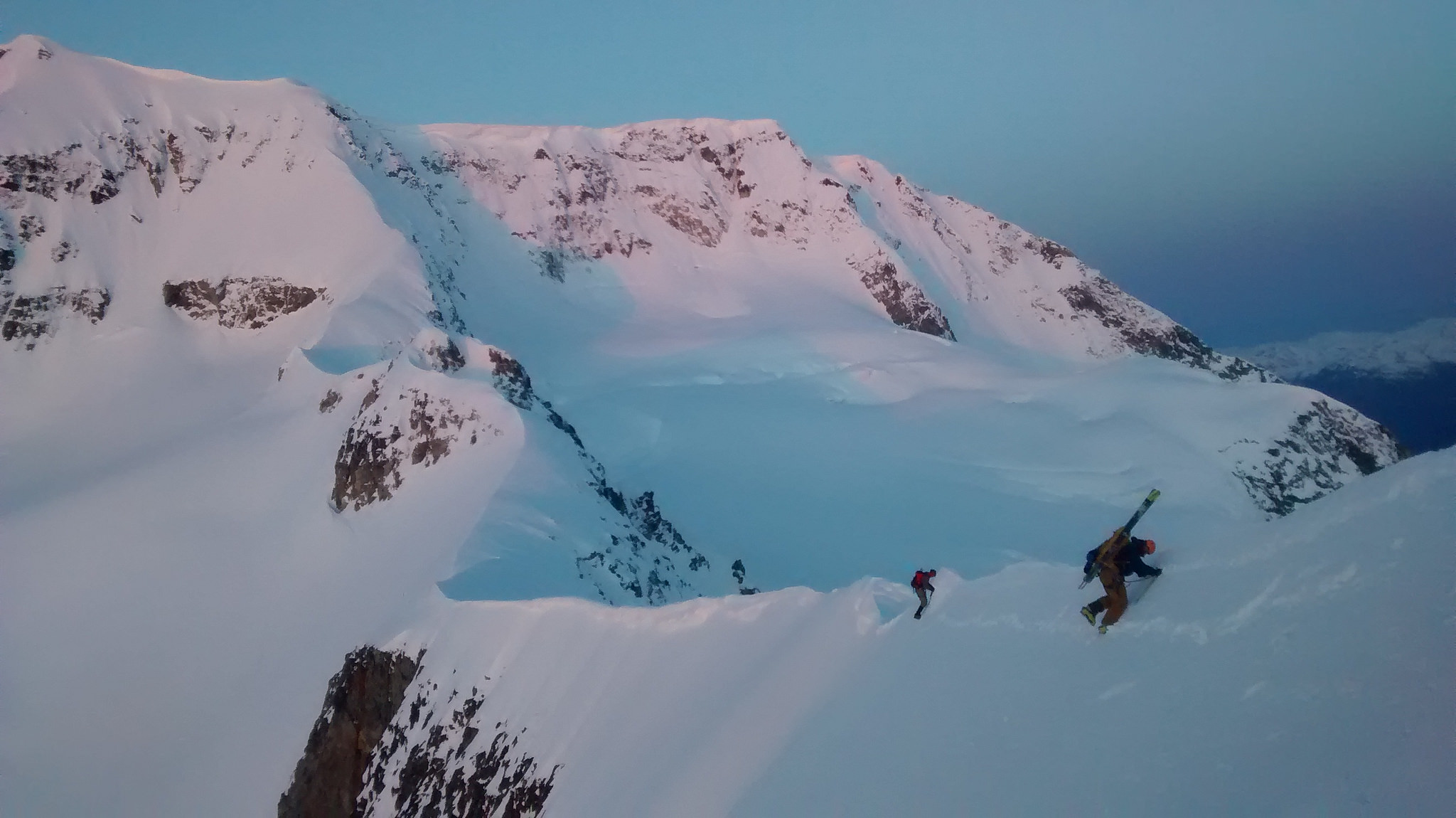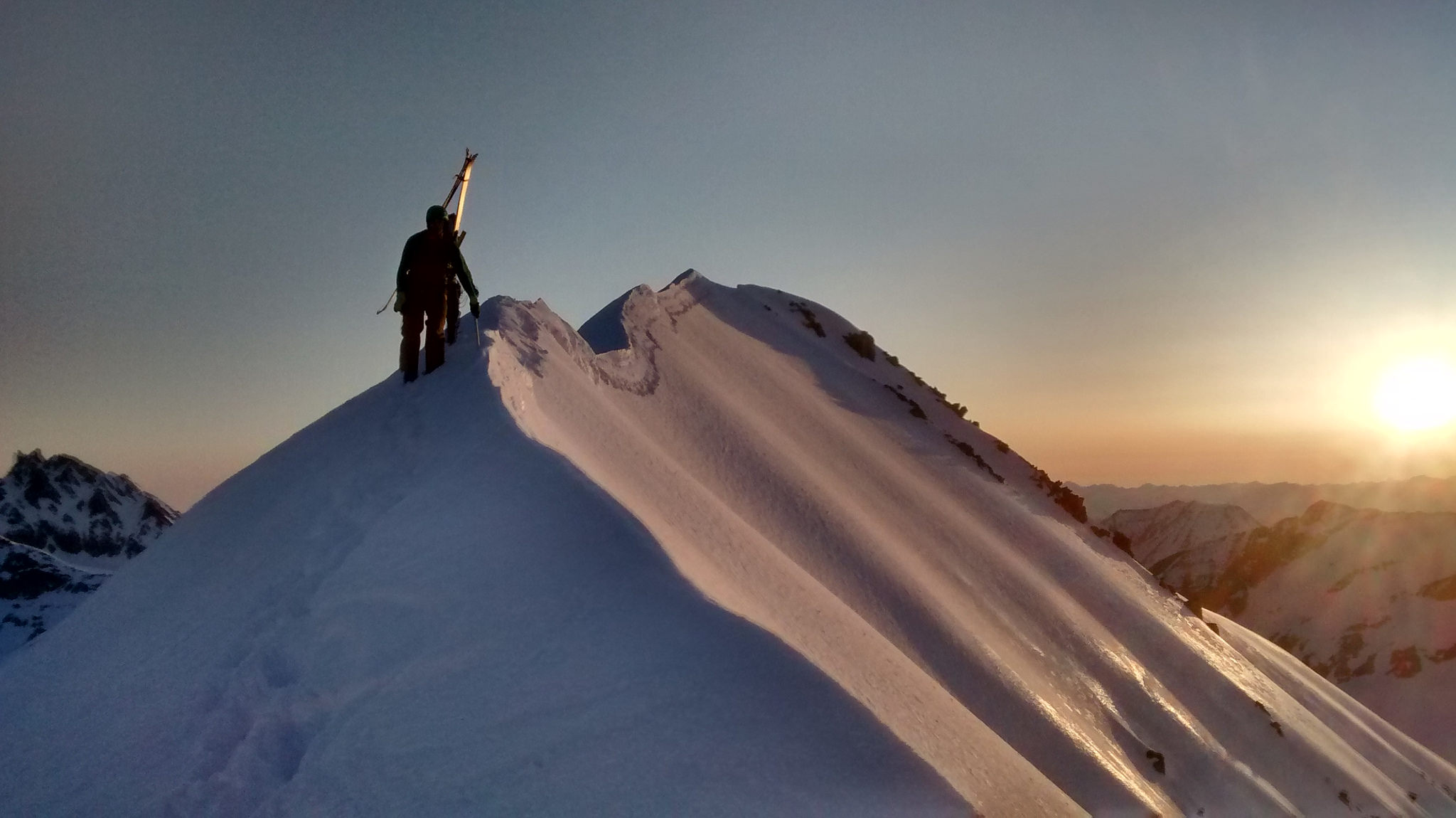 After a while we saw the ACC team hot on our tail and catching up as we reached the end of the arête. From there, there's a little col where you can access the glaciers, and then the arête goes steeply up to the summit again. We left our skis there and climbed the last little bit to the summit, arriving just before 8:00.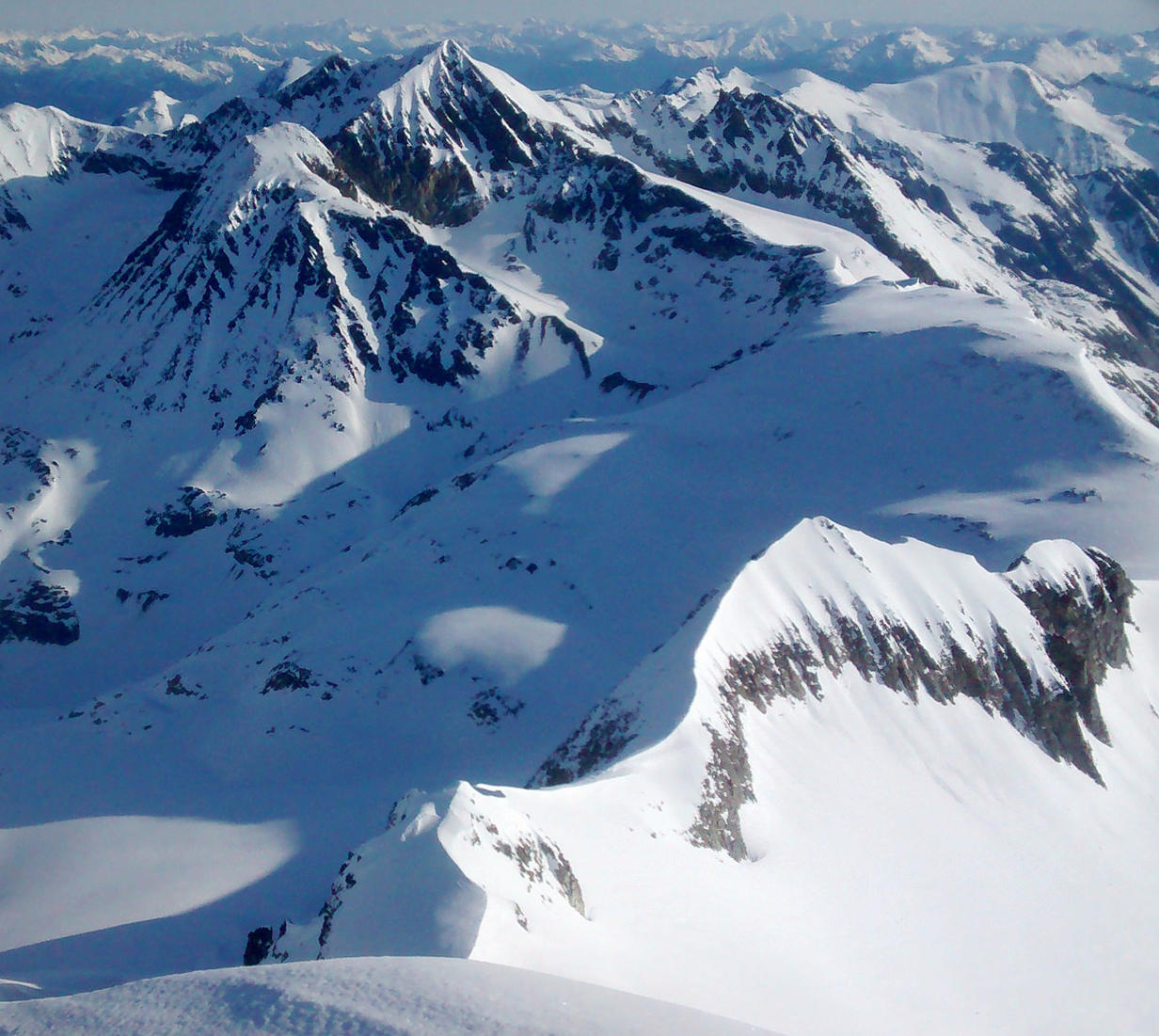 After that we walked back to the col, put on our skies and half-skied/half-skidded down the icy and chunky Wedgemount Glacier. I'm not sure that skiing Wedge in the morning is something I could ever really recommend to anyone. Then we packed up camp and hauled our heavy gear back down the trail again.