I went ice climbing in Lillooet this year with Mike for the first time in a while. The first day we climbed at Marble Canyon. It was crowded like usual. We climbed the first & the second pitch of Icy BC and then tried the third but bailed. The second pitch had a nice little hole in it.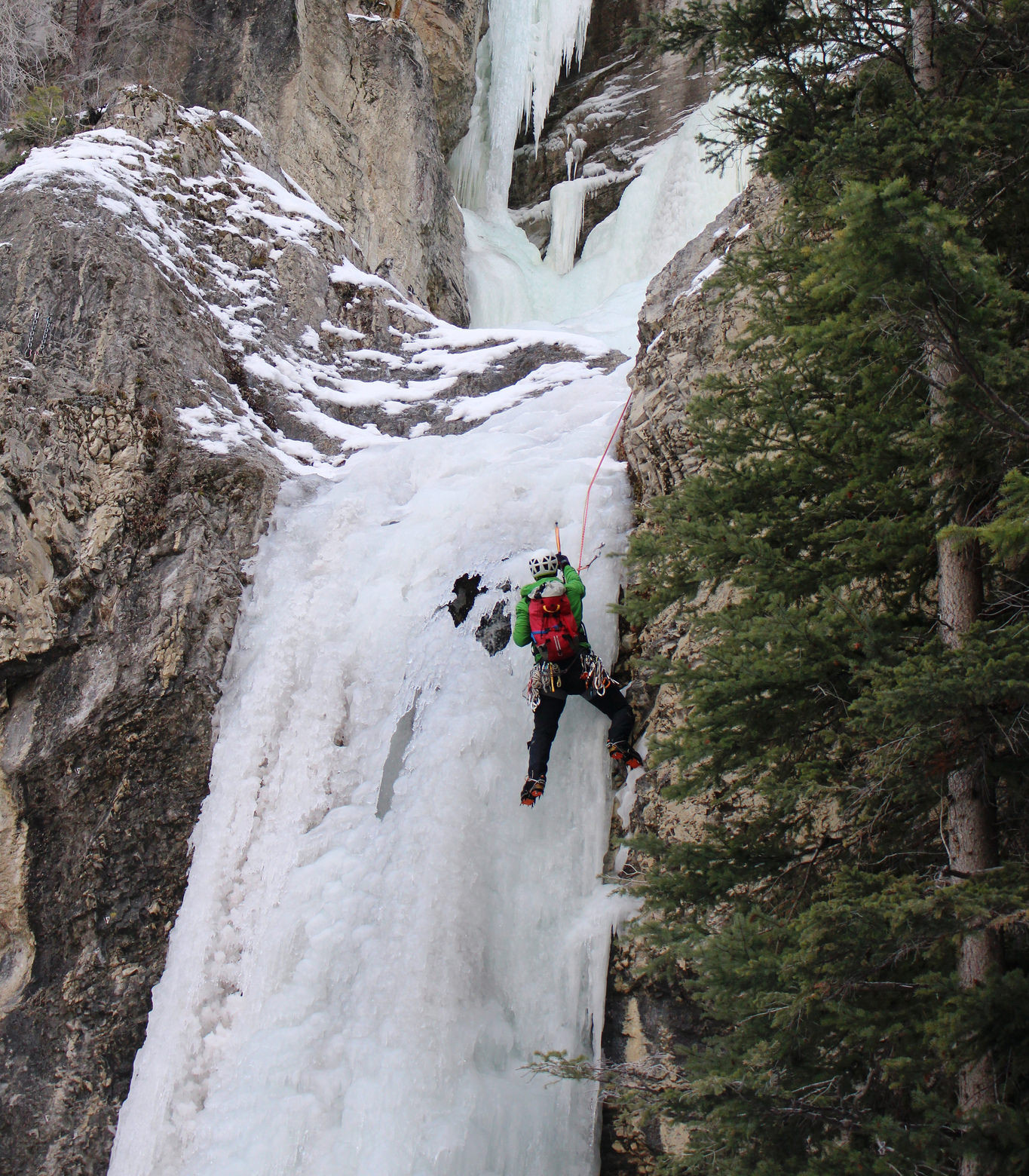 The second day we figured we'd try out Honeyman Falls. We drove to the trailhead on Hunt Road and were met by a dog that travelled with us down the service road to the creek.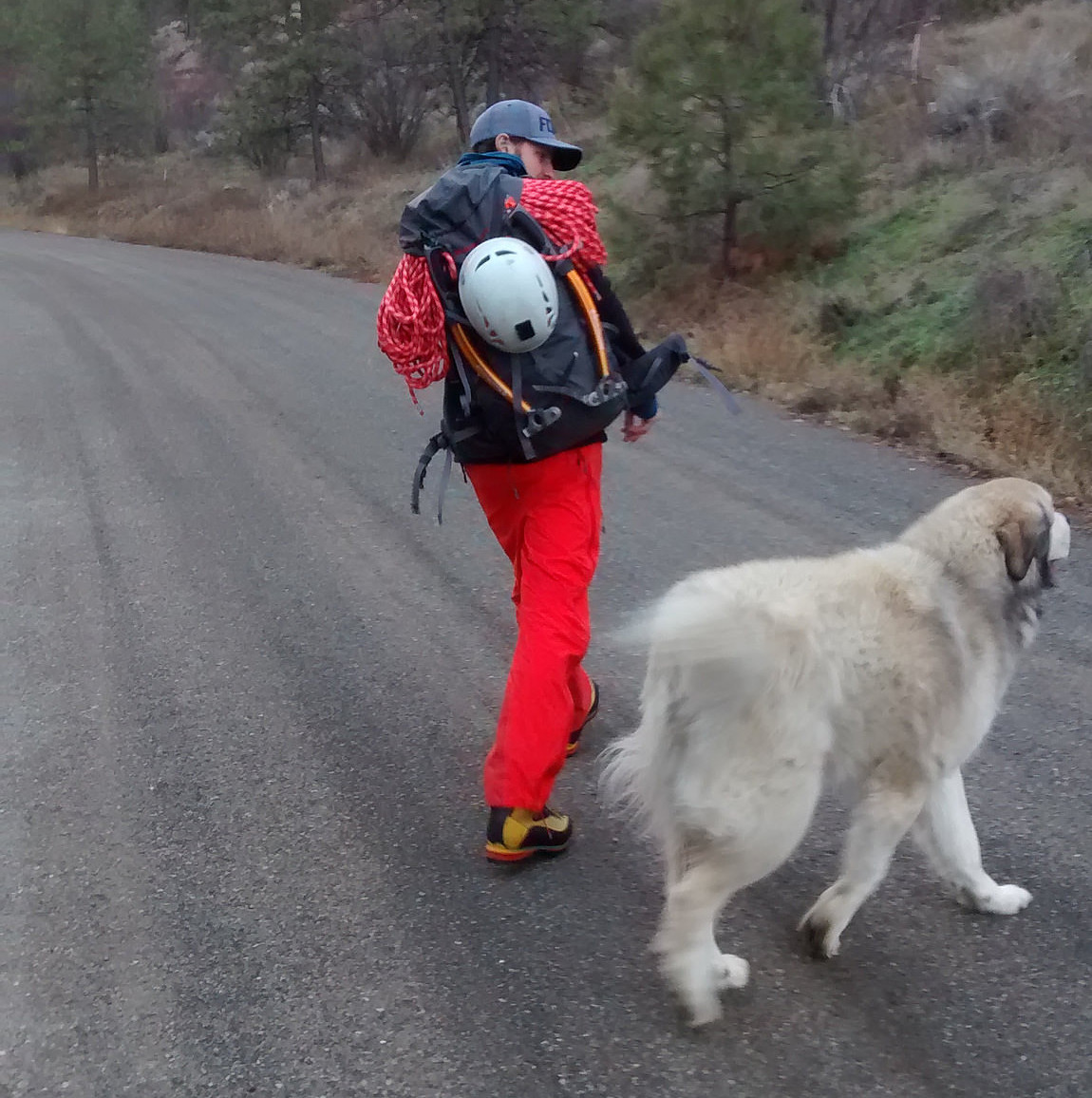 Once you leave the service road, the approach is a little steep and then turns into a short scramble to get around a rocky bit that juts out. I believe sometimes the creek is frozen over further down and you can try to walk on it, but I've heard stories of people making holes and falling through.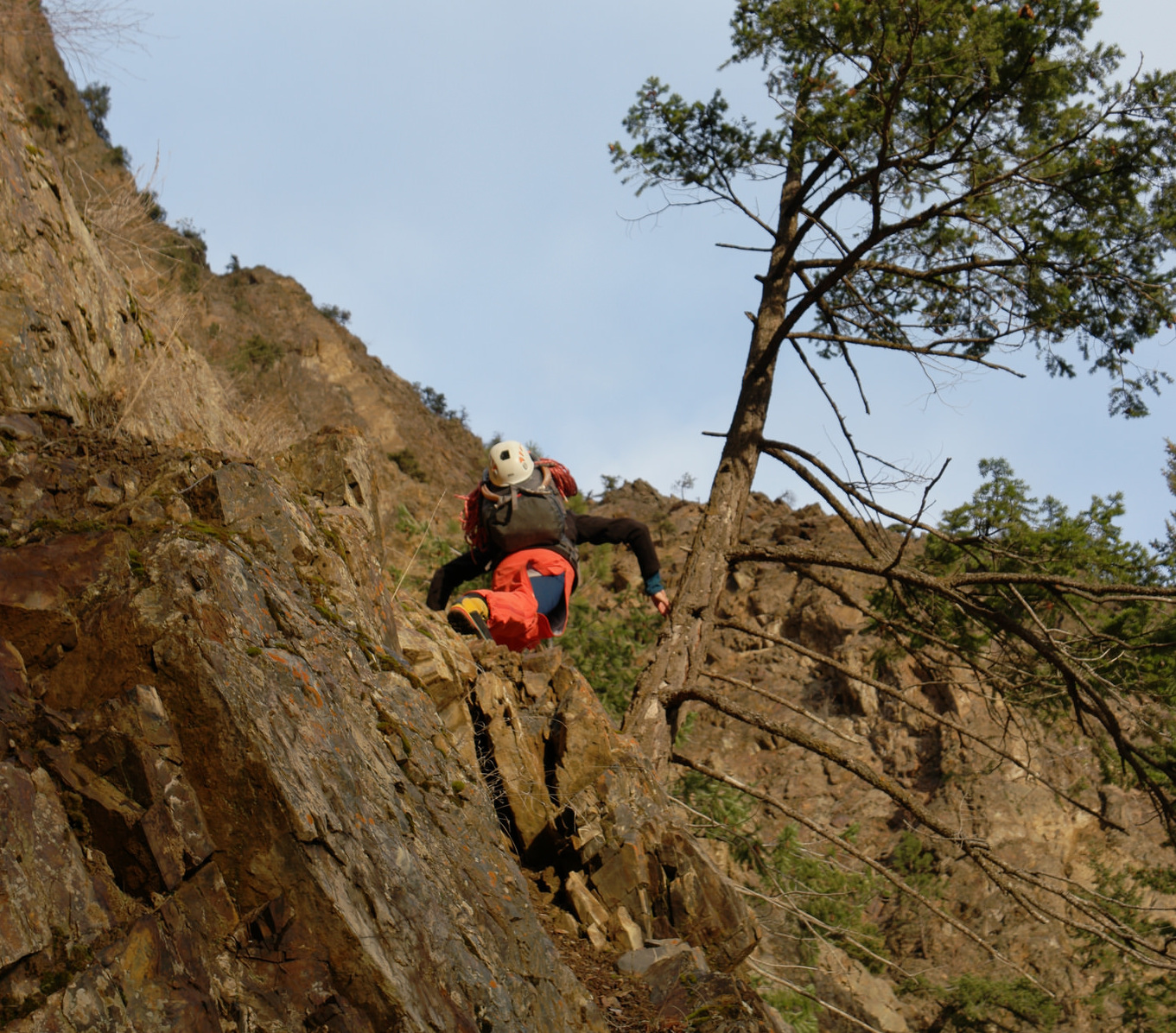 I lead the first pitch of Honeyman Falls. It was pretty exciting because my skills were pretty rusty. I climbed up to where it starts to ease off and then built an anchor.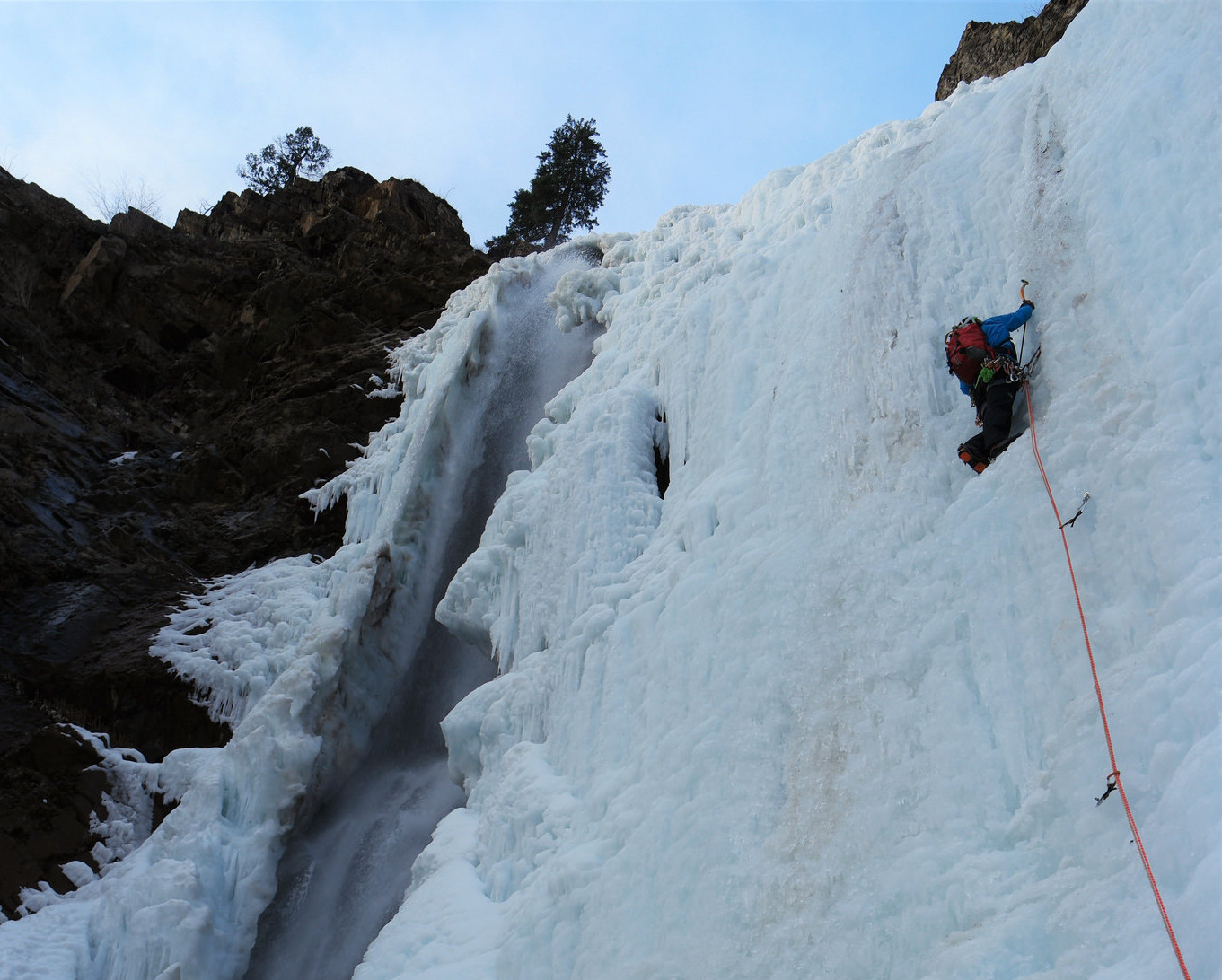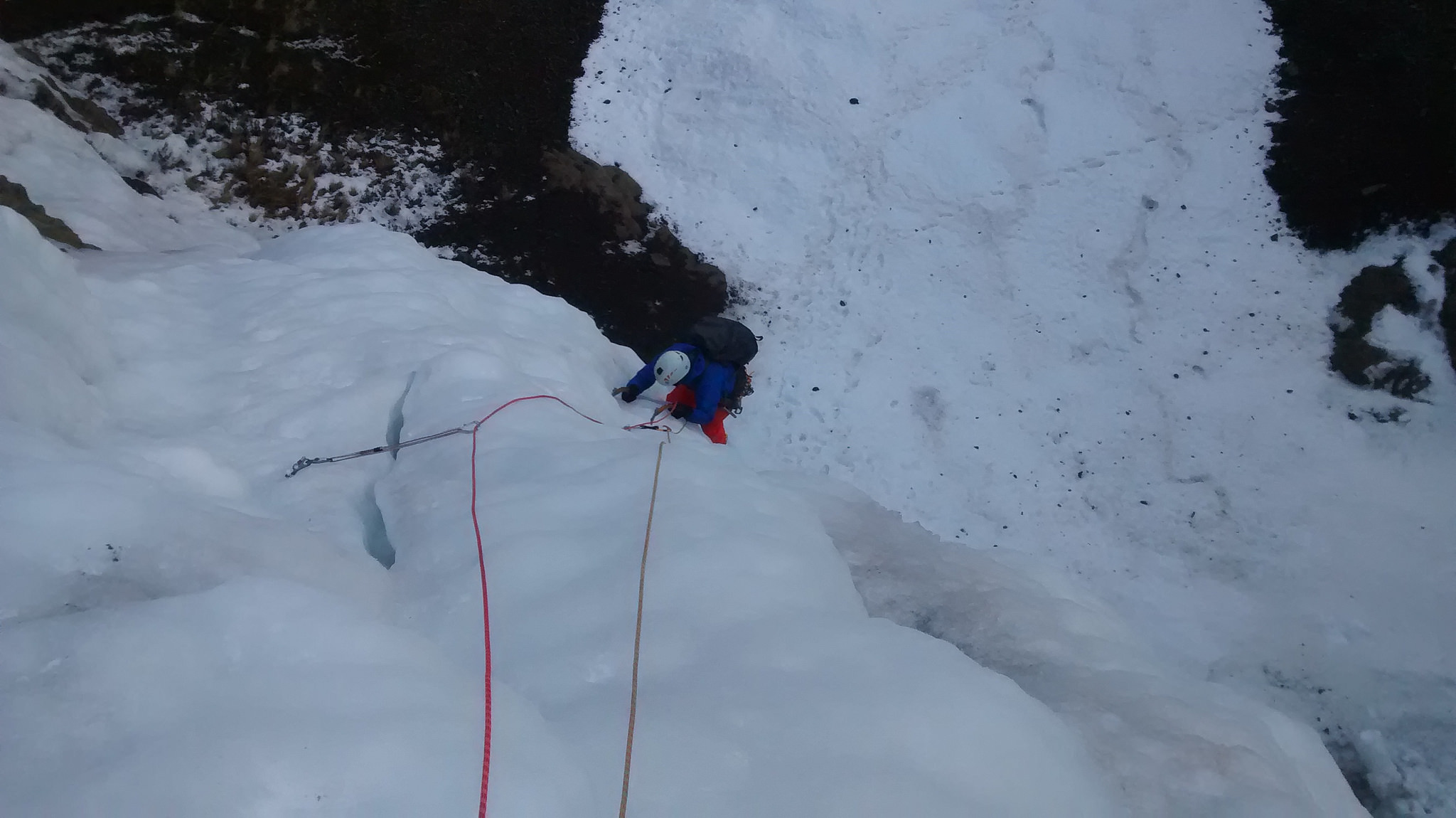 Mike led the next pitch and he was over a lip, so I wasn't able to see what happened, but about 5–10 minutes into the climb I heard an explicative and then saw a refrigerator sized chunk of ice come down. Fortunately, Mike was not attached to it. At any rate, Mike came climbing back down. Apparently the the top of the climb was mostly an open, flowing river and trying to get around it was too dangerous. We bailed and rapped down.
On the way down, I accidentally set my ice tools down on a portion of the scramble. Once we reached the road, I realized that they were missing. Fortunately, we were able to retrace our steps and find them easily.