This year Greg finally got me to go to the Chilcotins with me. It wasn't until October that we were able to make it out there, but we were finally able to squeeze it into a weekend.
We left home in the mid-early afternoon and drove up the Sea-to-Sky highway. On the way, we decided to get a little touristic and stopped in the village of Bralorne, an almost-ghost town that was was revived a little while back by better mining technology, and is now trying to subsist off of tourism. While we were there we went and looked for the museum, but it was in the process of being moved, and everything was locked up. There was a bunch of old machinery outside and a little maze though.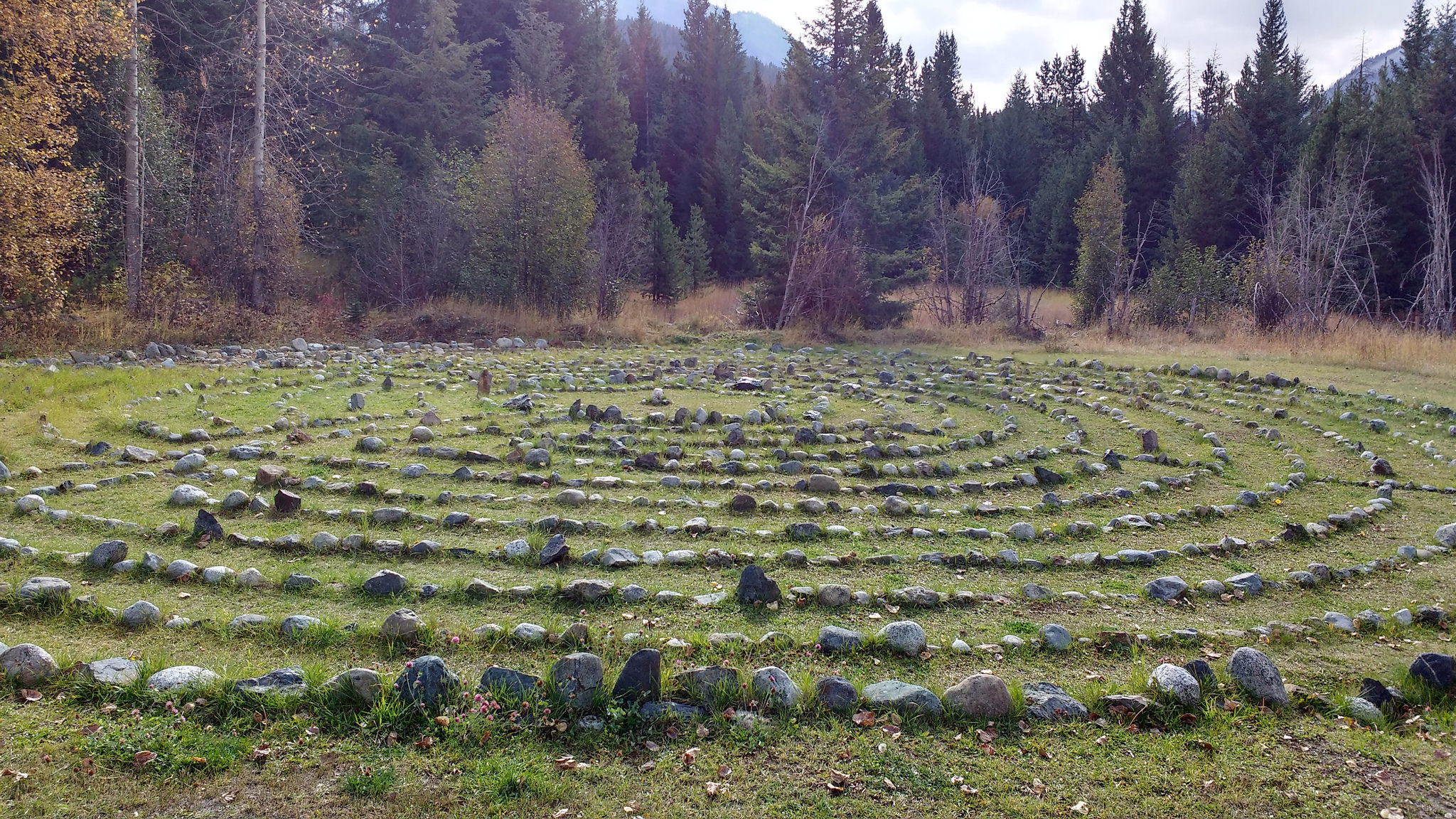 After that, we continued on to the Chilcotins. Because we had a lot of time that day, we decided to drive all the way to the end of the provincial park, up on Relay Creek, with the plan to bike up to Little Graveyard Pass the next day. The road just kept on going and going, and we finally arrived at the campsite just before sunset.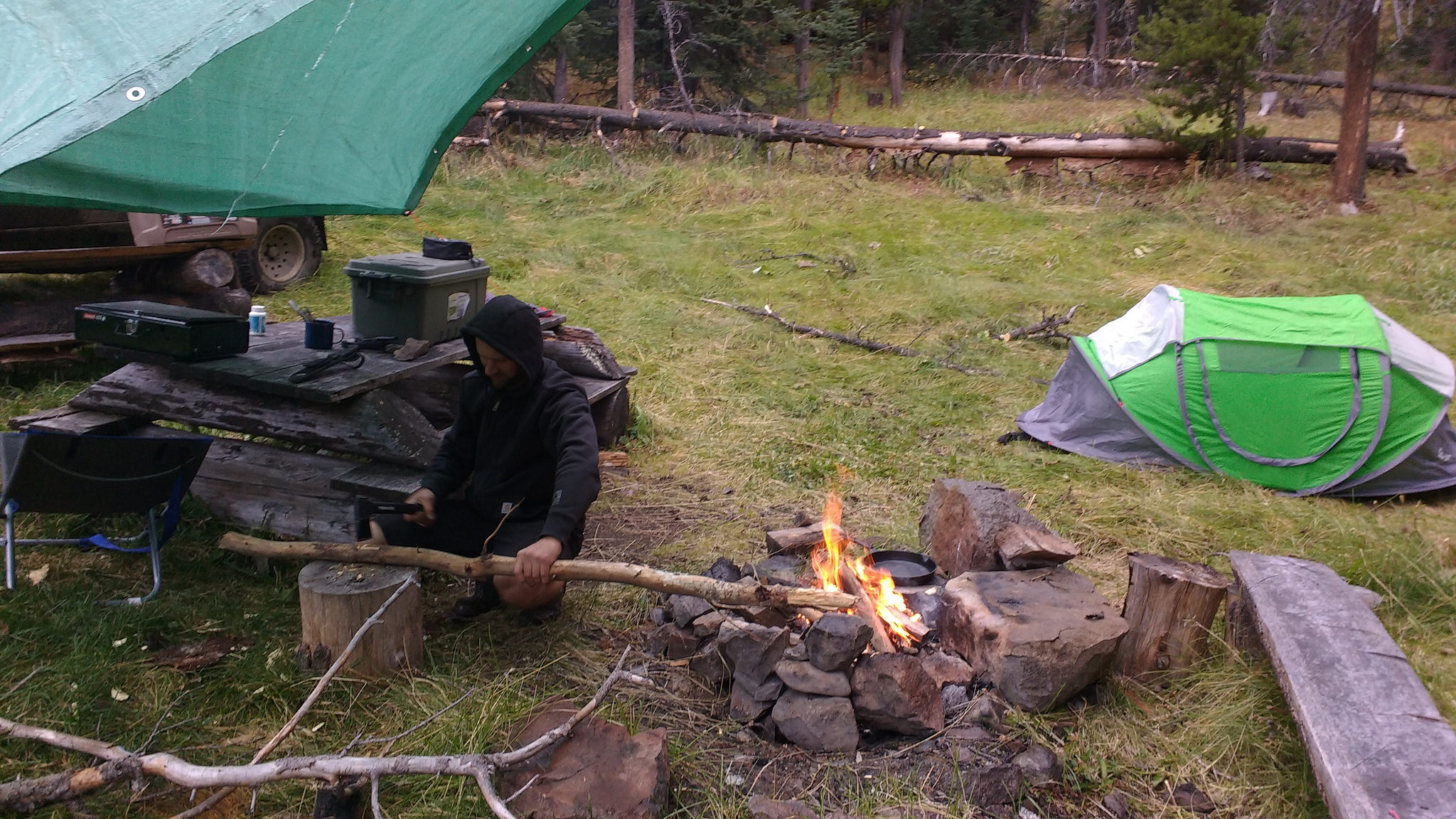 The next day we got up early, had breakfast, and got on our bikes. It had rained the night before but fortunately things had stopped by the time we woke up. We rode out on a little trail which eventually met up with the double-track path that went above the campsite area. After a couple kilometers of flatish up & down, we reach the Relay Cabin which looked quite nice for being in the middle of nowhere.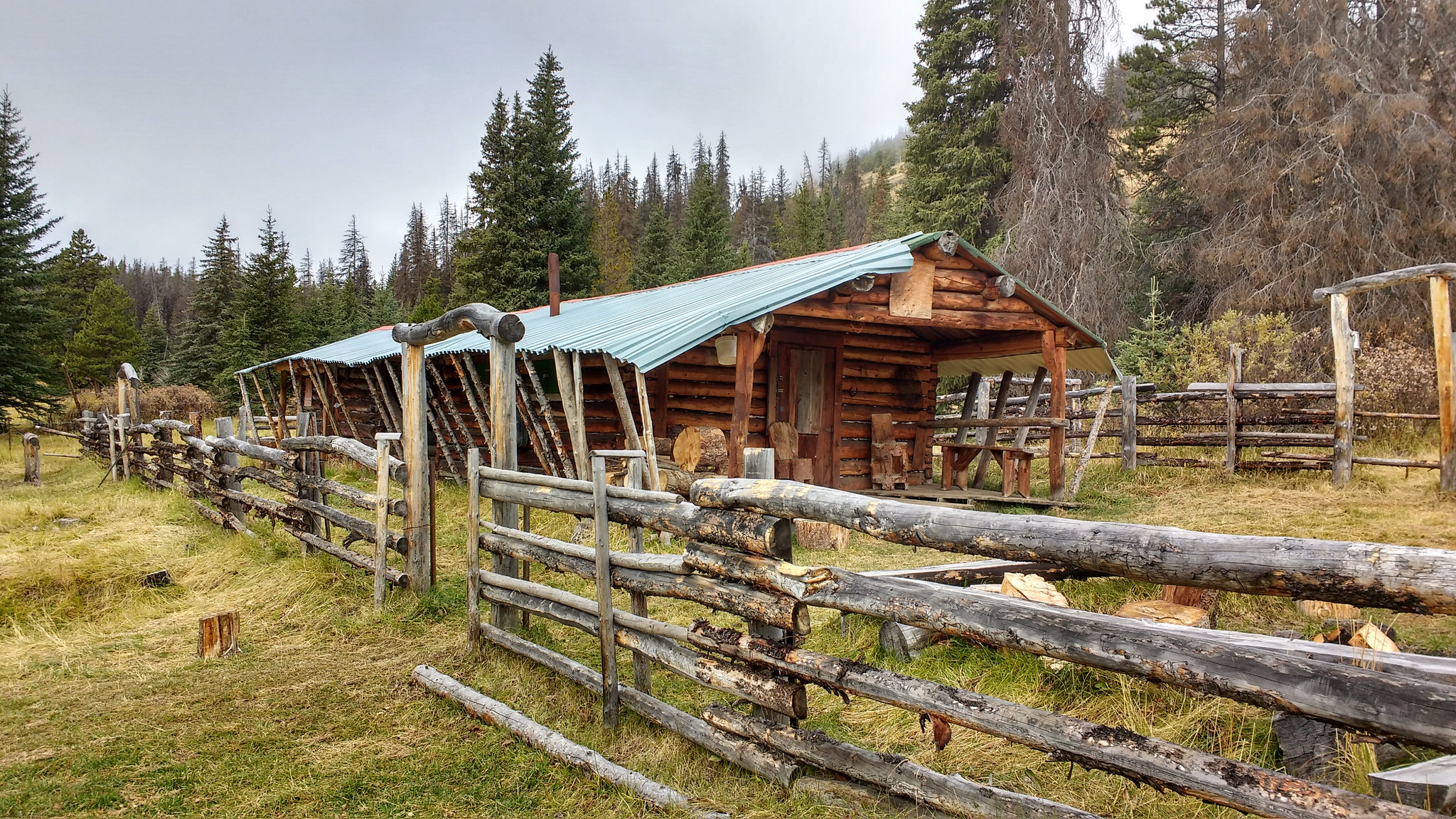 After that the trail forks and we went up alongside Little Paradise Creek. While the creek itself I'm sure was quite nice and deserving of the name, the trail itself was not so fun. It started out as a grueling steep climb and turned into a short, narrow and bushy descent back into the valley. From there, it started crossing the creek back and forth a few times before heading back into the bush. After that it becomes mud, and then bush and mud, but mostly mud.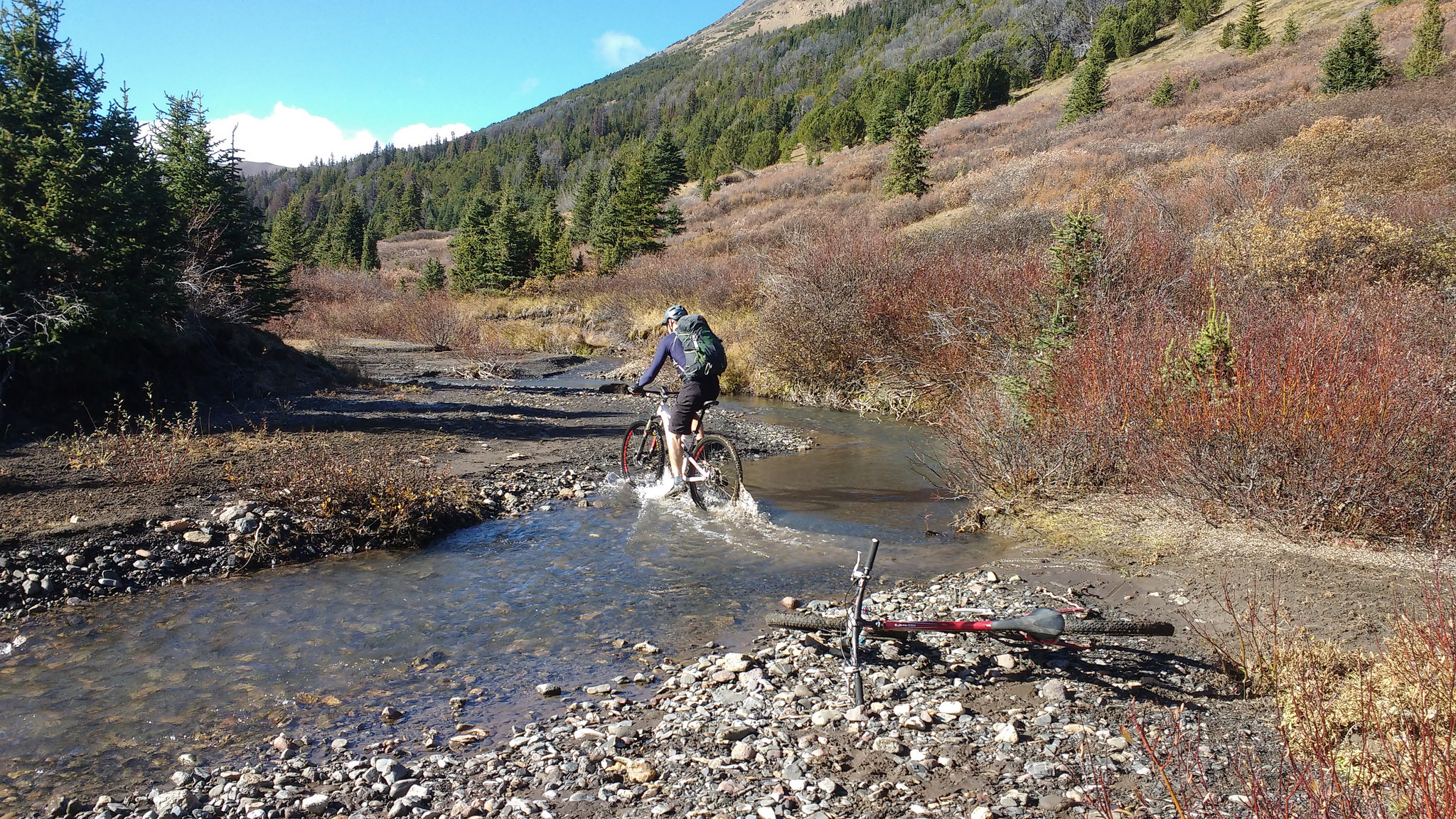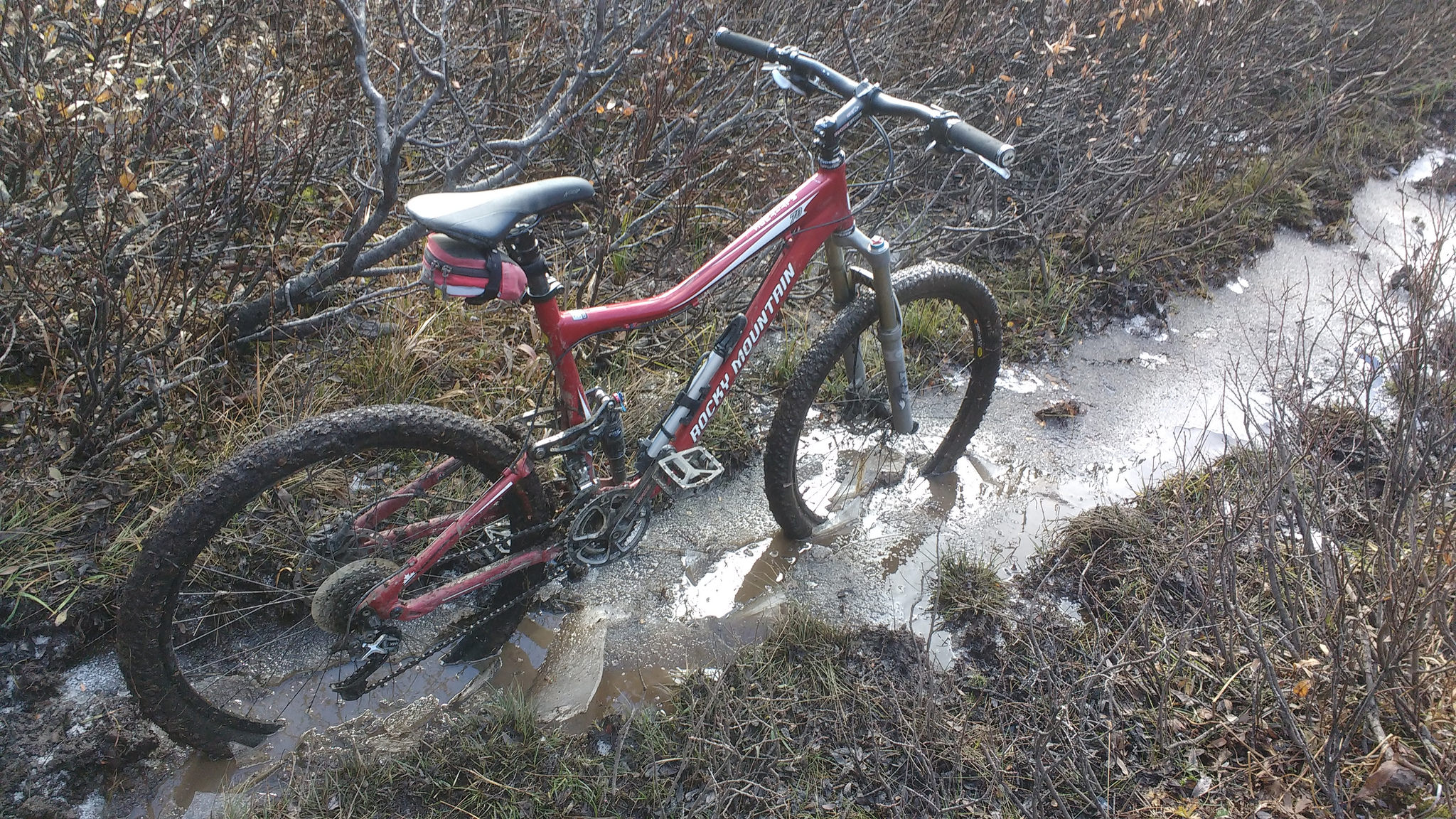 Eventually there was a fork in the trail and we took a right over to Little Graveyard Pass. The riding here is actually pretty nice, albeit steep in parts, but we were also pretty sacked by that point. When we finally reached the top we had a nice long break.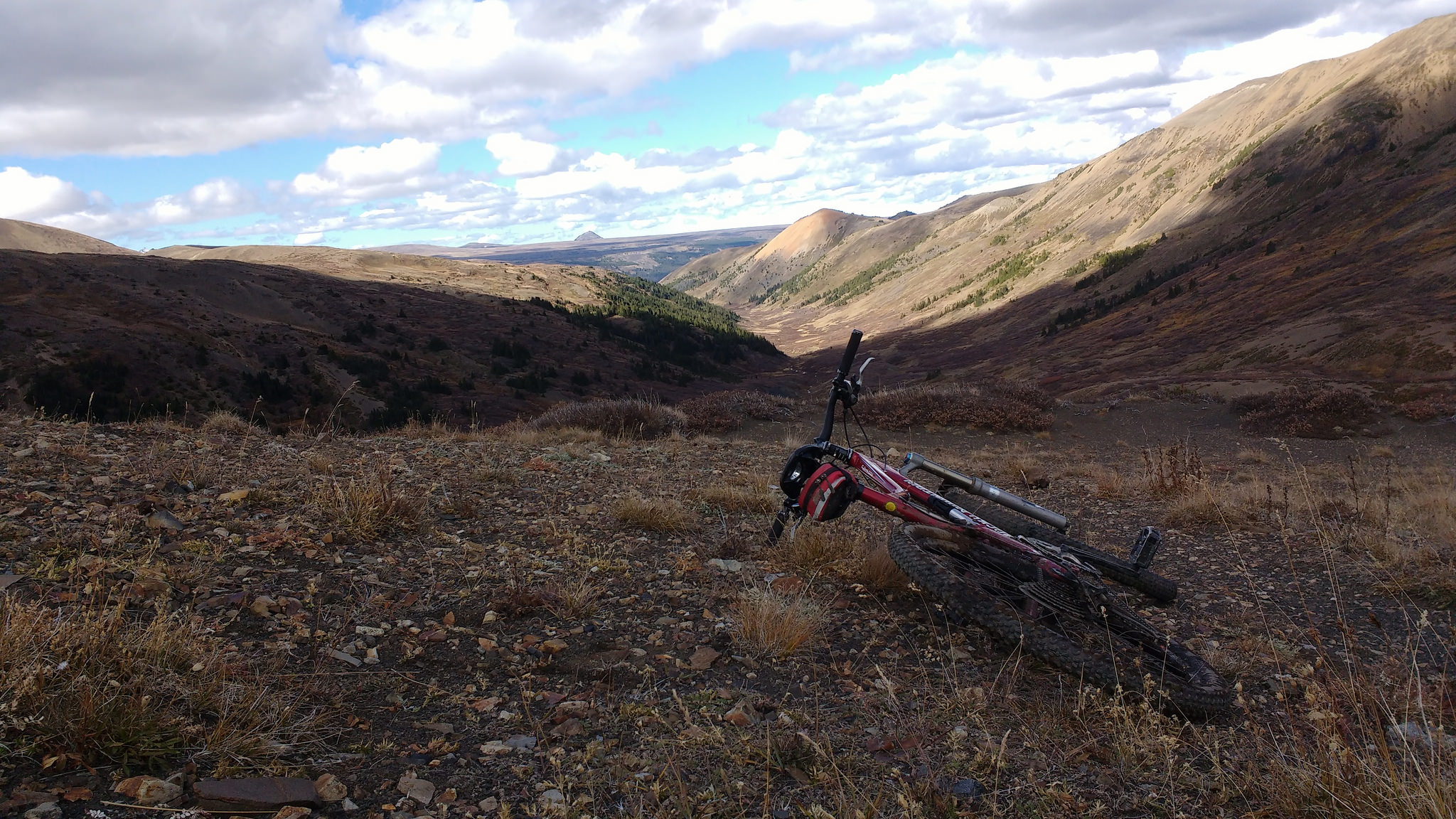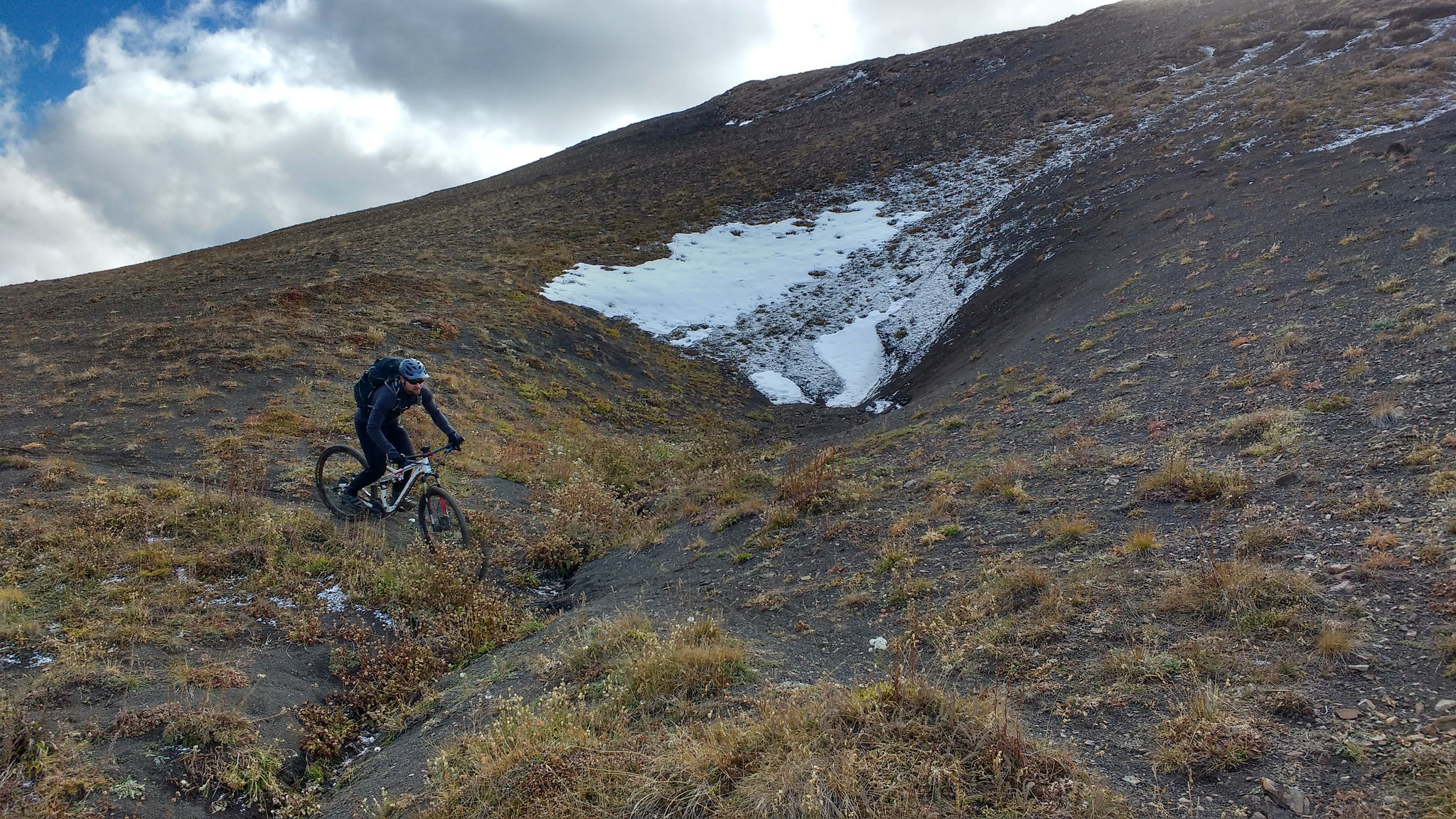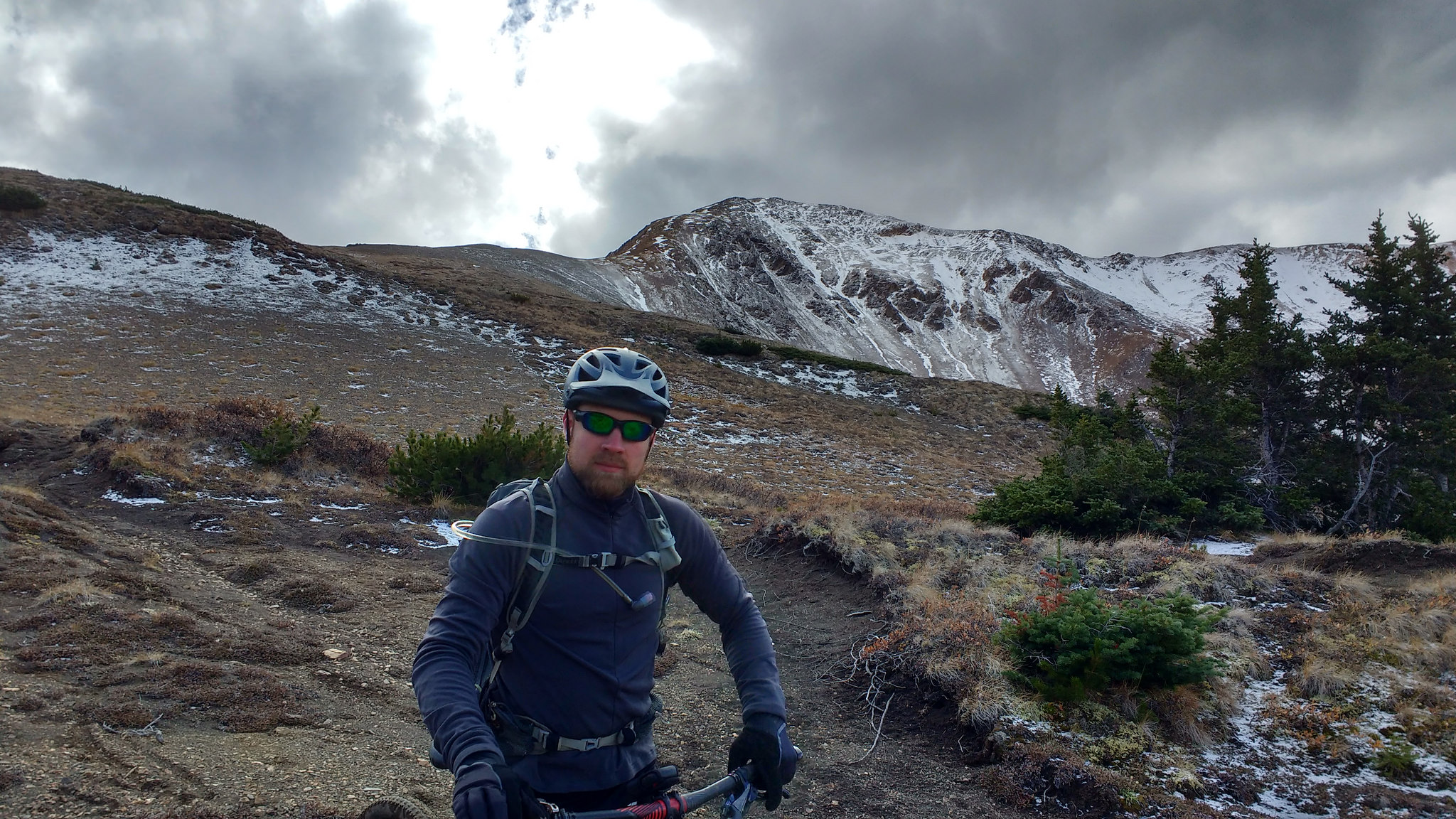 The ride down was fun while it lasted—about five minutes. The Little Graveyard Vally is fairly open, and quite beautiful, but it quickly turns into thick chest-level bush, and mud, and mud and bush.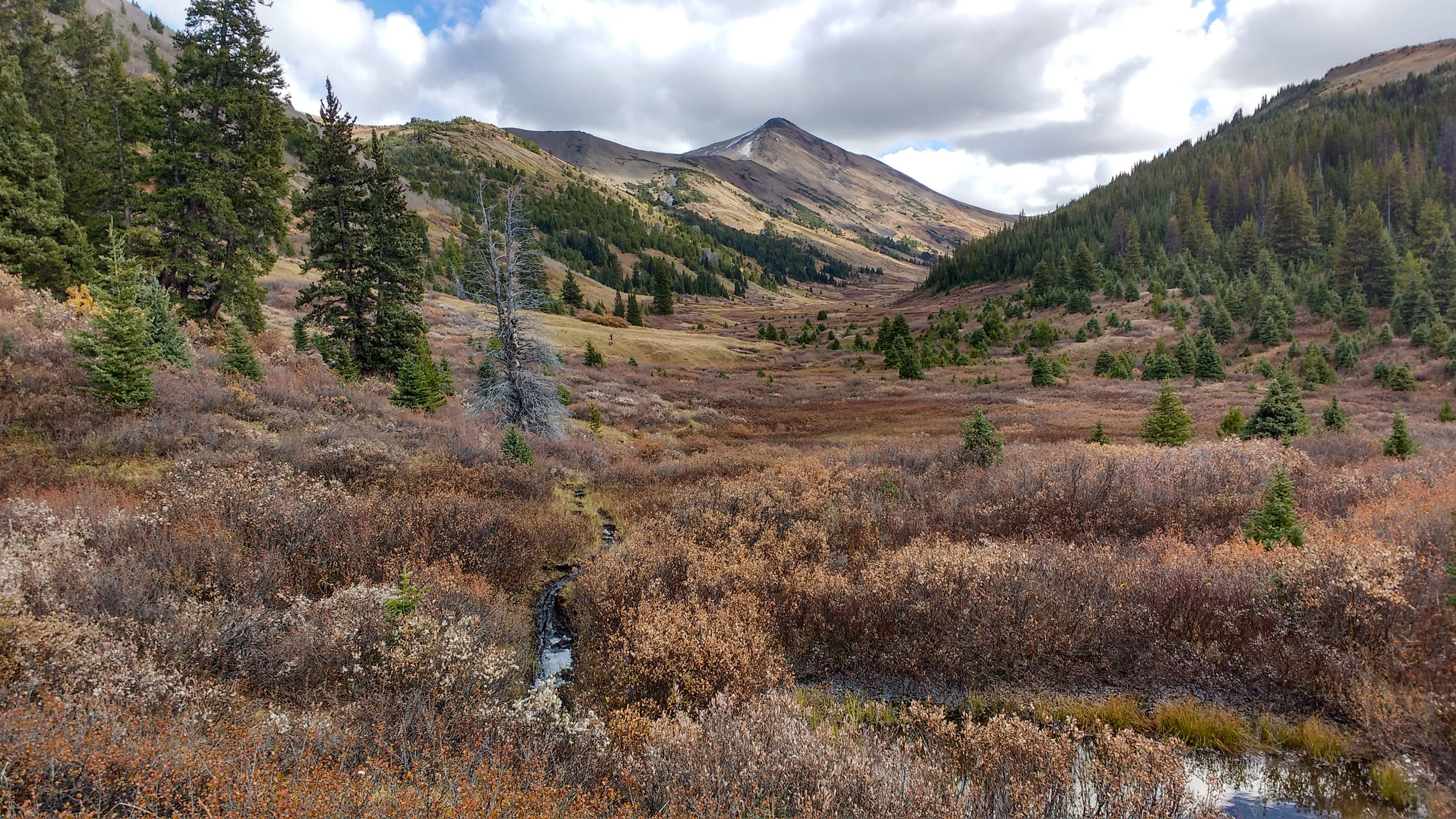 Eventually we meet up with the main Graveyard Valley, which is supposed to have been a popular battleground for the regular fights between the Tsilhqot'in (Chilcotin) and St'at'imc (Lillooet) tribes. There is apparently a war memorial here, but unfortunately we weren't able to find it.
Eventually the trail enters the forest again and at this point it becomes a half-decent ride again. Unfortunately there was still a lot of deadfall and whatnot around so there was still a lot of dismounting that had to be done. After a while the trail meets up with the one from big creek and there's a nice big rock to lie down on. About a kilometer later, we reached the Graveyard Cabin, which unlike the one by Relay Creek actually looks like it belongs in a graveyard.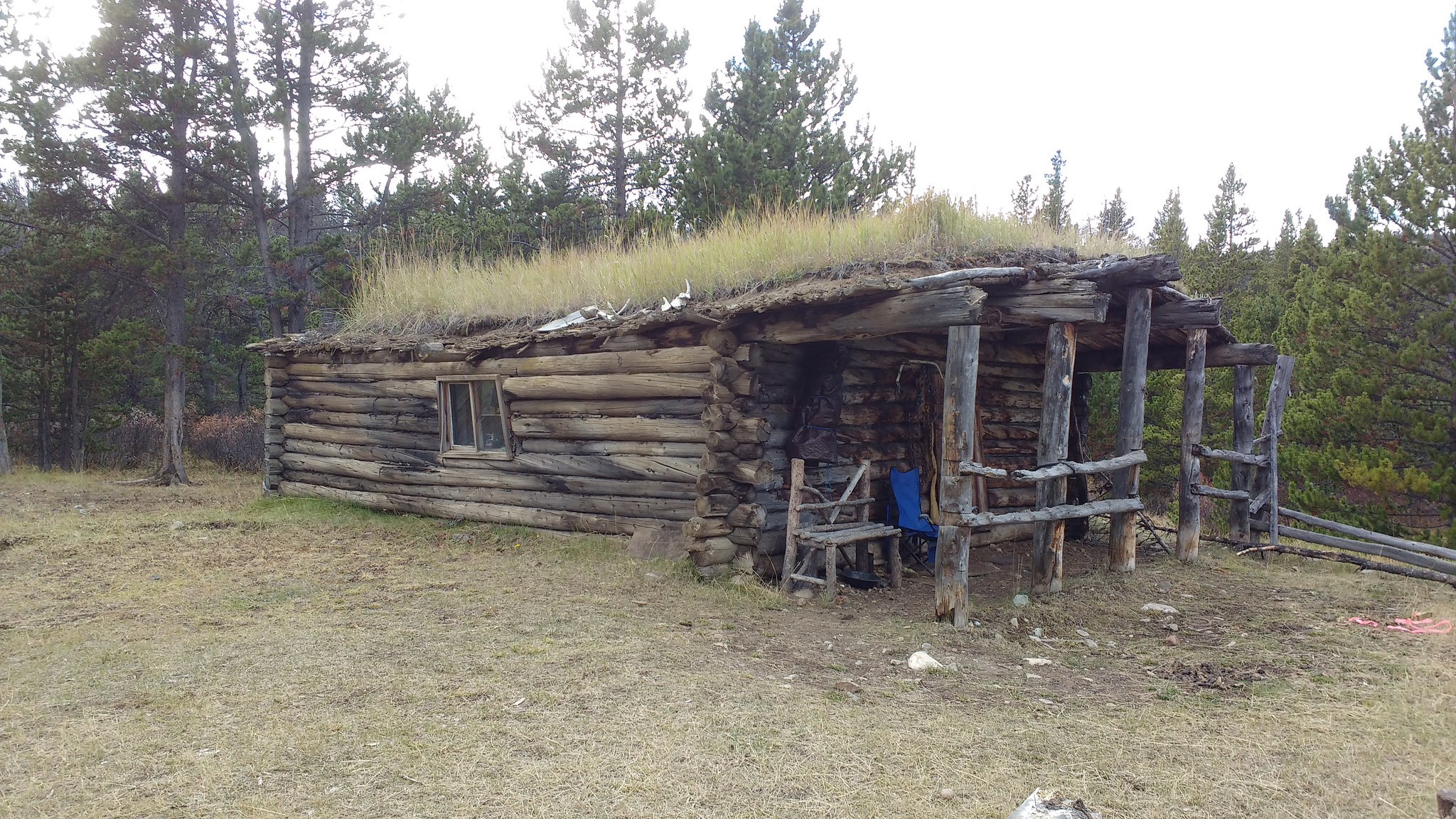 The final bit of our trip was mostly unintereting to us. It probably would have been a lot nicer, but it was getting cloudy and we were really tired and just trying to get back to the cars before nightfall. At one point, I thought I'd lost Greg for a few minutes, but then he turned up again. We made it back to the car just as it got dark and started the 7 hour drive. We arrived hoping for some dinner in Lillooet at midnight, and the only place that was open was a little Asian convenience store. We bought some rather expensive snack food and continue on our way. We got home about 3:00.